Album available on iTunes
Album on sale on

iTunes
Slam Workshop

Saint-Jérôme. Qc
MC JUNE at Contact Ontarois show case
Sunday December 21, 2014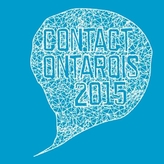 MC JUNE will have the chance to make a flash presentation during the French major event in Ontario Contact Ontarois.

His performance will be Friday, January 16 at the Marriott Hotel, located at 100 Kent Street in Ottawa at 3:26 p.m..

Come and meet him at his booth Hall Contact, Saturday, January 17, 2015 from 9 am to 15 pm. In Victoria Room at the Marriott Ottawa.
Do you like this story?