Album available on iTunes
Album on sale on

iTunes
Animation journée de la culture

Austin, QC
Return of KVC improv!
Thursday February 4, 2016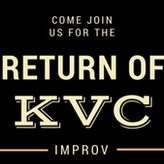 Mc june is honored to be part of the Kalmunity Vibe collective since 5 years.
"Kalmunity. It's one of the most soulful, ethereal, and damn right awesome things the Montreal arts and music scene has to offer. This isn't your average live show: it truly is an experience. At its core Kalmunity is a platform for soul expression.
Musicians, poets, and artists alike gather onstage to perform 100% live organic jazz and hip-hop. What does that mean? It means that what you witness is spontaneous composition in the truest sense. No fancy lighting, stage props, or auto-tuning—it's just been artists connecting with the audience through music and positive vibrations for over ten years."
 http://graphitepublications.com/the-kalmunity-vibe-collective-sensation-and-experience/
Come meet this talented collective every Tuesday night at Le Petite Campus, Montreal !


Do you like this story?