Album available on iTunes
Album on sale on

iTunes
Animation journée de la culture

Austin, QC
MC JUNE IN USA
Thursday March 10, 2016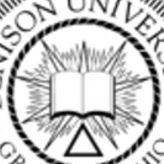 A new adventure will begin soon for the rapper , slam poet and entertainer MC JUNE . 
The artist toured the 20 to 23 March 2016 , in Granville , Ohio , USA.
Shows and slam workshops will be presented to students at Denison University . 
New horizons are opening for MC JUNE ! We wish him good luck and enjoy the trip!
Do you like this story?