Album available on iTunes
Album on sale on

iTunes
Slam Workshop

Saint-Jérôme. Qc
Thank you !!
Friday December 22, 2017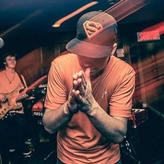 This year was one of the most eventful !!
I would not boast of all my accomplishments, but still I am proud of it.
My little family, Cent Onze, my friends and all the artists around me, you inspire me. I am lucky to be around you. I want more. And if one day the boat of my dreams runs, I would at least taste the sea, starry skies, storms, flat calm, love and adventure.
I think of all the possibilities because it continues to evolve and it will continue. Several beautiful projects will be born in the next year.
To all of you, whom I love deeply, I wish you so much good humor and above all, a memorable and peaceful holiday season with those you love.
Peace on earth and in our mind !!!
Do you like this story?