Album available on iTunes
Album on sale on

iTunes
Animation journée de la culture

Austin, QC
Whatch a good show
Wednesday December 16, 2020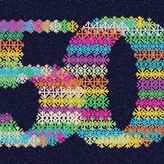 We had a very nice evening of poetry last Monday.
If you like what MC JUNE is doing, watch this show.
You will love it.
There are so many talents in the four corners of this province.
May poetry find is way to your heart.
Link to watch the evening.
https://fb.watch/2pFP_KffCN/
If necessary: MC JUNE I pass at 39:20
Thank you to the entire Slam Est-du-Québec team, great work.
Do you like this story?