Album available on iTunes
Album on sale on

iTunes
Animation journée de la culture

Austin, QC
Happy new year
Friday January 1, 2021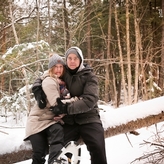 We wish you a happy new year 2021. Health !! I think the most important thing is health .. and love too! Lots of love.
We think very much of you and we can't wait to see you again!
Photo credit our daughter: Alicia ??
Do you like this story?