Album available on iTunes
Album on sale on

iTunes
Animation journée de la culture

Austin, QC
La crue des mots Festival
Thursday April 22, 2021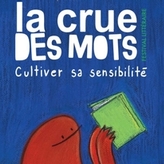 MC JUNE is invited to the Festival La crue des mots.
More than 220 youth workshops will be hosted virtually in La Mitis, La Matapedia and La Matanie by a delegation of writers, storytellers, slammers and cartoonists from all over Quebec. The artists will be able to meet some 5,400 young people during the week and, we hope, reach several hundred spectators. An opportunity to share their sensitivity by talking about their artistic profession, a way of transmitting their passion for creating by cultivating the possible.
Do you like this story?