Album available on iTunes
Album on sale on

iTunes
Slam Workshop

Saint-Jérôme. Qc
UQAM
Thursday June 16, 2022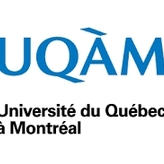 MC JUNE ends its school workshop tour this Saturday, June 18, with future teachers at the University of Quebec in Montreal. It will be done virtually.
A great way to end this year which was quite special.
Congratulations to all the teachers and all the students who had a difficult year with all the constraints related to the Covid.
Hoping that we will have a good year, next year.
Thank you for your trust.
And have a good summer!
Do you like this story?