Album available on iTunes
Album on sale on

iTunes
Slam Workshop

Saint-Jérôme. Qc
Happy new year
Sunday January 1, 2023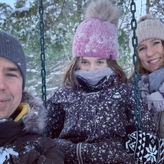 Happy new year !!
We start 2023 with a few resolutions in hand.
2023 will be the year of change for us.
Letting go of some of our bad habits in order to be in better physical and mental shape seems appropriate to us.
We wish you the same ??
Health and peace!!
Do you like this story?