Album available on iTunes
Album on sale on

iTunes
Animation journée de la culture

Austin, QC
Performance with Urban Science Le cypher
Wednesday April 26, 2023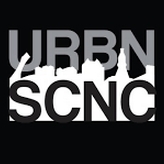 Sometimes I have the chance to improvise with excellent musicians. Urban science performs once a month at Dièze Onze.
You've already seen me improvise live with busy musicians, here's a video from last month
Click on the link. straight to my first freestyle. If you like go see further, I do 4 in the evening. 54:20, 1:14:30 imposed subject CONFUSION and 1:49:30. Good listening
https://www.youtube.com/watch?v=YWE0CrkTb24&t=2002s&ab_channel=UrbanScience
Do you like this story?