Album available on iTunes
Album on sale on

iTunes
Animation journée de la culture

Austin, QC
Cabaret de l'Auberge performance
Wednesday September 6, 2023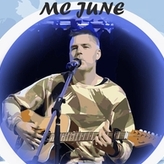 Auberge Jeunesse Magog-Orford wishes to encourage local talent and showcase different artistic practices by presenting the first edition of its Cabaret de l'Auberge.
This cabaret is a series of five monthly shows that will be presented in a room at the Auberge (11, rue Merry Nord in Magog).
In addition to June 17, the other dates are July 15, August 12, September 9 and October 7. The performances will take place from 6 p.m. to 8:30 p.m. and the shows will be followed by an "open mic" portion. MC JUNE will be there on September 9th.
During the concerts, the Café Les Estries team (adjoining the Auberge) will take care of the zero waste bar and the service. A small menu will be offered on site.
In order to have the most complete program possible, the team behind the project calls on artists wishing to live the adventure, whether through song, humor, slam, storytelling, acoustic music, etc.
Interested parties can write to info@aubergemagogorford.com or call 819 843-1544.
The names of the selected artists will be revealed at the last minute on the Auberge's social networks.
Do you like this story?